Denver, Colorado
Rent Assistance
Home
»
Colorado Rent Assistance
» Denver
We have listed all of the rental assistance programs that we have located in Denver, Colorado below.

Many are government and non profit program organizations that help with rent payment subsidies, down payments, bill pay and financial assistance. We also provide detailed information on government low income housing programs such as the rapid re-housing program.

Hopefully they can assist you in your search for help. If you know of any programs in Denver that we do not have listed, please contribute by Adding a New Listing Here.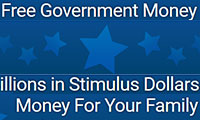 Provides resources on how to find free government money for families. This includes rental and housing assistance programs, utilities assistance, bill pay assistance. ...
Read Full Details
---
Participates in the development, preservation, management and financing of affordable, program-enriched housing located nationwide. Provide rental housing for low-income families, seniors and people with special needs. Several locations are available. Hom
Read more
---
655 Broadway
Denver, CO - 80203
(303) 825-6266

Read more
---
1530 Josephine St
Denver, CO - 80206
(303) 322-5733

NEEDY ASSISTANCE
Read more
---
Urban Peak Housing Corporation grew out of Urban Peak, an emergency program for homeless and runaway teenagers. UPHC provides the housing and stabilization component while Urban Peak provides emergency services for street youth.
Read more
---
The mission of the Association for Senior Citizens is: to promote the self-sufficiency of all senior citizens in Colorado, to ensure that no senior citizen goes without the necessities of life, including shelter, food and public services, and to help low-income seniors remain stable and independent in their own homes.
Read more
---
PO Box 202077
Denver, CO - 80220


TO PROVIDE OPPORTUNITIES FOR LOW AND MODERATE INCOME PEOPLE TO SECURE DECENT AFFORDABLE HOUSING IN DENVER AND AURORA, COLORADO AND TO ASSURE QUANTITY, QUALITY AND AFFORDABILITY OF HOUSING FOR FUTURE LOW AND MODERATE INCOME INDIVIDUALS
Read more
---
1313 Sherman Street, Room 518
Denver, CO - 80203
(303) 866-2046

Email
Homelessness Prevention and Rapid Re-Housing Program On February 17, 2009, President Obama signed the American Recovery and Reinvestment Act of 2009,which ludes $1.5 billion for a Homelessness Prevention Fund. Funding for this program, called the Homelessness Prevention and Rapid Re-Housing Program (HPRP), is being distributed based on the formula used for the Emergency Shelter Grants (ESG)
Read more
---
1200 Federal Blvd
Denver , CO - 80204
(720) 9442884

Email
Homelessness Prevention and Rapid Re-Housing Program On February 17, 2009, President Obama signed the American Recovery and Reinvestment Act of 2009,which ludes $1.5 billion for a Homelessness Prevention Fund. Funding for this program, called the Homelessness Prevention and Rapid Re-Housing Program (HPRP), is being distributed based on the formula used for the Emergency Shelter Grants (ESG)
Read more
---