Covington, Georgia
Rent Assistance
Home
»
Georgia Rent Assistance
» Covington
We have listed all of the rental assistance programs that we have located in Covington, Georgia below.

Many are government and non profit program organizations that help with rent payment subsidies, down payments, bill pay and financial assistance. We also provide detailed information on government low income housing programs such as the rapid re-housing program.

Hopefully they can assist you in your search for help. If you know of any programs in Covington that we do not have listed, please contribute by Adding a New Listing Here.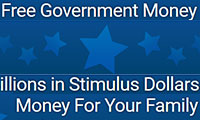 Provides resources on how to find free government money for families. This includes rental and housing assistance programs, utilities assistance, bill pay assistance. ...
Read Full Details
---
2149 Pace Street
Covington, GA - 30015
(770) 786-7638

Resource and Referrals for financial assistance for rent and other utilities
Read more
---
5193 Washington Street
Covington, GA - 30014
(770) 786-2107

Offers emergency financial assistance for rent, etcOperates a food pantry and thrift store
Read more
---
14750 Brown Bridge Road
Covington, GA - 30016
(770) 786-3484

By allowing customers to round up their bill the company is able to use the additional amount to donate for families and individuals with a wide variety of needs.
Read more
---
5120 Washington Street
Covington, GA - 30014
(770) 787-7250

The hours of operation are: Monday-Saturday 9:30am-5:30pm There are no fees associated with obtaining rent assistance. The intake procedure is Call Eligibility for this rent assistance program: Income requirements, application, interview Languages spoken or available at this organziation English The areas served are: Newton County
Read more
---
5193 Washington Street
Covington, GA - 30014
(770) 786-2107

The hours of operation are: Monday - Friday 9:00 AM - 5:00 PM Fees applicable are: No fee for services The intake procedure is Walk-in Eligibility for this rent assistance program: Income-based eligibility for financial assistance Languages spoken or available at this organziation English/ Spanish The areas served are: Newton County
Read more
---
1146 Conyers St.
Covington, GA - 30015
(770) 875-2642

The hours of operation are: Monday - Friday 8am - 4:30pm Fees applicable are: No fee for services The intake procedure is Appointment Eligibility for this rent assistance program: Income-based eligibility Languages spoken or available at this organziation English The areas served are: Newton County
Read more
---
14750 Brown Bridge Road
Covington, GA - 30016
(770) 786-3484

The hours of operation are: Office Hours M-F 8am-5pm, Dispatch Available 24/7 Fees applicable are: $12.50/month + wattage hours used The intake procedure is Call or visit web-site Eligibility for this rent assistance program: Application Languages spoken or available at this organziation English The areas served are: Newton County
Read more
---
2149 Pace Street
Covington, GA - 30015
(770) 786-7638

The hours of operation are: Monday - Friday 8:00 AM - 5:00 PM There are no fees associated with obtaining rent assistance. The intake procedure is Call Eligibility for this rent assistance program: Income-based Languages spoken or available at this organziation English The areas served are: Newton County
Read more
---