Baltimore, Maryland
Rent Assistance
Home
»
Maryland Rent Assistance
» Baltimore
We have listed all of the rental assistance programs that we have located in Baltimore, Maryland below.

Many are government and non profit program organizations that help with rent payment subsidies, down payments, bill pay and financial assistance. We also provide detailed information on government low income housing programs such as the rapid re-housing program.

Hopefully they can assist you in your search for help. If you know of any programs in Baltimore that we do not have listed, please contribute by Adding a New Listing Here.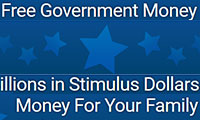 Provides resources on how to find free government money for families. This includes rental and housing assistance programs, utilities assistance, bill pay assistance. ...
Read Full Details
---
PO Box 1898
Baltimore, MD - 21203


Fuel and Utility Assistance
Read more
---
Jobs, Housing & Recovery, Inc. (JHR) is a 501(c)(3) nonprofit organization based upon an entrepreneurial, self-help, community model. Its mission is to help individuals succeed in substance abuse recovery by operating a network of therapeutic communities. These communities provide employment in businesses formed by JHR or with employers connected to its network; affordable housing, which includes
Read more
---
To make Baltimore City a preferred living destination by: identifying consumers for city living; increased residential tax base; no net loss in annual population; promote positive attributes to influence public perceptions; and maintain a thriving Live Baltimore as the leading source for information about city living.
Read more
---
Project PLASE addresses homelessness by providing transitional and permanent housing and supportive services to homeless adults, particularly the most vulnerable and underserved (i.e., people with mental illness, HIV/AIDS, addictions, developmental disabilities, ex-offenders, etc.) and by treating the whole person and empowering each individual to function at the highest possible level.
Read more
---
The Samaritan Community was established by Memorial Episcopal Church in the late 60 s as a response to the needs of families and individuals in crisis, primarily providing food. Since then, we have provided emergency assistance to thousands of families and individuals. The staff and volunteers are committed to helping those we serve take control of their lives. We accomplish this through counselin
Read more
---
City Hall
Baltimore, MD - 21202
(410) 3967370

Email
Homelessness Prevention and Rapid Re-Housing Program On February 17, 2009, President Obama signed the American Recovery and Reinvestment Act of 2009,which ludes $1.5 billion for a Homelessness Prevention Fund. Funding for this program, called the Homelessness Prevention and Rapid Re-Housing Program (HPRP), is being distributed based on the formula used for the Emergency Shelter Grants (ESG)
Read more
---
6401 York Road, 2nd Floor
Baltimore, MD - 21212
(410) 8872886

Email
Homelessness Prevention and Rapid Re-Housing Program On February 17, 2009, President Obama signed the American Recovery and Reinvestment Act of 2009,which ludes $1.5 billion for a Homelessness Prevention Fund. Funding for this program, called the Homelessness Prevention and Rapid Re-Housing Program (HPRP), is being distributed based on the formula used for the Emergency Shelter Grants (ESG)
Read more
---