Tulsa, Oklahoma
Rent Assistance
Home
»
Oklahoma Rent Assistance
» Tulsa
We have listed all of the rental assistance programs that we have located in Tulsa, Oklahoma below.

Many are government and non profit program organizations that help with rent payment subsidies, down payments, bill pay and financial assistance. We also provide detailed information on government low income housing programs such as the rapid re-housing program.

Hopefully they can assist you in your search for help. If you know of any programs in Tulsa that we do not have listed, please contribute by Adding a New Listing Here.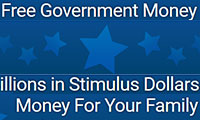 Provides resources on how to find free government money for families. This includes rental and housing assistance programs, utilities assistance, bill pay assistance. ...
Read Full Details
---
2960 Charles Page Blvd
Tulsa, OK - 74127
(918) 582-5766

Website
Restor hop provides emergency assistance to prevent homelessness and to assure stability for families with a documented financial or family crisis.
Read more
---
Our mission is to help families and individuals in economic need achieve self-sufficiency. Our strategic vision is to improve the prospects for the long-term economic success of very young, low-income children, their families, and the communities in which they live.
Read more
---
Restore Hope Ministries was incorporated in 1978 by the Tulsa area United Methodist congregations to respond to the growing need for emergency assistance for families in economic crisis. The Mission is to assist families in economic hardship or family crisis to help themselves and to restore their economic, social, and spiritual vitality. The purpose is twofold: 1) to equip families to recover fol
Read more
---
PO Box 480876
Tulsa, OK - 74148


LOANS TO REHABILITATE AND PRESERVE HOMES
Read more
---
City Hall at One Technology Center
Tulsa, OK - 74103
(918) 5965500

Email
Homelessness Prevention and Rapid Re-Housing Program On February 17, 2009, President Obama signed the American Recovery and Reinvestment Act of 2009,which ludes $1.5 billion for a Homelessness Prevention Fund. Funding for this program, called the Homelessness Prevention and Rapid Re-Housing Program (HPRP), is being distributed based on the formula used for the Emergency Shelter Grants (ESG)
Read more
---
INCOG
Tulsa, OK - 74103
(918) 5799431

Email
Homelessness Prevention and Rapid Re-Housing Program On February 17, 2009, President Obama signed the American Recovery and Reinvestment Act of 2009,which ludes $1.5 billion for a Homelessness Prevention Fund. Funding for this program, called the Homelessness Prevention and Rapid Re-Housing Program (HPRP), is being distributed based on the formula used for the Emergency Shelter Grants (ESG)
Read more
---