Fort Worth, Texas
Rent Assistance
Home
»
Texas Rent Assistance
» Fort Worth
We have listed all of the rental assistance programs that we have located in Fort Worth, Texas below.

Many are government and non profit program organizations that help with rent payment subsidies, down payments, bill pay and financial assistance. We also provide detailed information on government low income housing programs such as the rapid re-housing program.

Hopefully they can assist you in your search for help. If you know of any programs in Fort Worth that we do not have listed, please contribute by Adding a New Listing Here.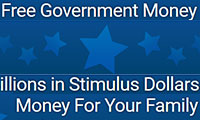 Provides resources on how to find free government money for families. This includes rental and housing assistance programs, utilities assistance, bill pay assistance. ...
Read Full Details
---
5001 S Hulen St Ste 106
Fort Worth, TX - 76132


Read more
---
The mission of Clark Educational Services, Inc. is to assist international music students who are studying under scholarships at American schools who need additional financial assistance, including funding for books, supplies, food, rent, etc.
Read more
---
Revitalize distressed neighborhoods in Tarrant County and increase the amounts of decent, affordable housing available to lower income families and individuals with special housing needs
Read more
---
Mon-Fri 8:00am-5:00pm. Emergency financial assistance and case management to eligible families in crisis depending on availability of funds. Primary assistance is with rent, utilities, prescriptions and transportation bus passes. In collaboration with community efforts, also assist with distribution of fans does not include air conditioners. Financial education services also available. Eligible ho
Read more
---
1855 East Lancaster
Fort Worth, TX - 76103
(817) 344-1800

Website
Mon-Fri 8:30am-4:30pm ofc, Wed 9:00am-11:00am and 2:00pm-4:00pm food boxes, call for hours on other services. Provides emergency financial assistance and case management to eligible individuals and families in crisis depending on availability of funding. Services include rent/mortgage assistance, utility assistance and food boxes. Other assistance includes free notary services. Residents in need o
Read more
---
201 S Sylvania Avenue
Fort Worth, TX - 76111
(817)871-6585

Website
hours: Mon-Fri 8:00am-5:00pm, after hours by appointment Available programs are all programs contingent upon available funds: FIT Families in TransitionProgram is designed to help families overcome barriers and ultimately become financially independent. Applicants must be below 125% of Federal Income Guidelines and desire to make positive change in their lives. Comprehensive Energy Assistance P
Read more
---
1509 B South University Drive
Fort Worth , TX - 76107
(817) 8507940

Email
Homelessness Prevention and Rapid Re-Housing Program On February 17, 2009, President Obama signed the American Recovery and Reinvestment Act of 2009,which ludes $1.5 billion for a Homelessness Prevention Fund. Funding for this program, called the Homelessness Prevention and Rapid Re-Housing Program (HPRP), is being distributed based on the formula used for the Emergency Shelter Grants (ESG)
Read more
---