Irving, Texas
Rent Assistance
Home
»
Texas Rent Assistance
» Irving
We have listed all of the rental assistance programs that we have located in Irving, Texas below.

Many are government and non profit program organizations that help with rent payment subsidies, down payments, bill pay and financial assistance. We also provide detailed information on government low income housing programs such as the rapid re-housing program.

Hopefully they can assist you in your search for help. If you know of any programs in Irving that we do not have listed, please contribute by Adding a New Listing Here.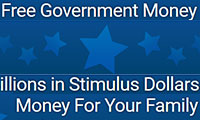 Provides resources on how to find free government money for families. This includes rental and housing assistance programs, utilities assistance, bill pay assistance. ...
Read Full Details
---
800 W Airport Fwy Lb 6099
Irving, TX - 75062


Email
Community Housing Fund assists low-income families to purchase safe, affordable, newly rehabilitated homes. Because most families are unable to qualify immediately for their mortgage, they are allowed to rent the property for as long as needed to clear mortgage obstacles such as credit, job stability, or down payment. In this way, they can be daily reminded of their long-term goal of home ownershi
Read more
---
Irving Cares, in partnership with the Irving, Texas community, is dedicated to providing assistance. Irving Cares has funding available to assist Irving residents experiencing a temporary financial crisis. Clients who need help with rent, mortgage, or utility payments must pre-qualify by phoning (972) 721-9181. Our receptionist will gather relevant information pertaining to the client s d
Read more
---
1625 N Story Road, Suite 166
Irving, TX - 75061
(972) 251-4054

Mon-Fri 8:00am-5:00pm. Provides limited financial assistance with rent, mortgage, water, gas and electric bill assistance. The Companies they do not assist with are Atmos, Reliant, and Direct Engery. This agency is a FEMA recipient. Must live in Dallas County. FEMA requires eviction notices and a utility termination is required. Call to schedule an appointment. Current picture ID for themselves an
Read more
---
250 E. Grauwyler
Irving, TX - 75061
(972) 721-9503

Mon-Fri 9:00am-Noon. Food pantry available. Agency provides emergency financial assistance with gas, water and electric bills. Must live in zip codes 75038, 75039, 75060, 75061, 75062 and 75063. Must have valid picture identification card, a copy of the lease agreement, last 3 check stubs, a bill from address and social security cards for each household member.
Read more
---
2520 W. Irving Blvd.
Irving, TX - 75061
(972) 7214800

Email
Homelessness Prevention and Rapid Re-Housing Program On February 17, 2009, President Obama signed the American Recovery and Reinvestment Act of 2009,which ludes $1.5 billion for a Homelessness Prevention Fund. Funding for this program, called the Homelessness Prevention and Rapid Re-Housing Program (HPRP), is being distributed based on the formula used for the Emergency Shelter Grants (ESG)
Read more
---