Lubbock, Texas
Rent Assistance
Home
»
Texas Rent Assistance
» Lubbock
We have listed all of the rental assistance programs that we have located in Lubbock, Texas below.

Many are government and non profit program organizations that help with rent payment subsidies, down payments, bill pay and financial assistance. We also provide detailed information on government low income housing programs such as the rapid re-housing program.

Hopefully they can assist you in your search for help. If you know of any programs in Lubbock that we do not have listed, please contribute by Adding a New Listing Here.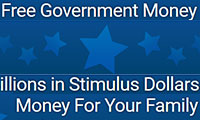 Provides resources on how to find free government money for families. This includes rental and housing assistance programs, utilities assistance, bill pay assistance. ...
Read Full Details
---
Catholic Family Service helps the least among us, and empowers people to improve their lives. Mon-Fri 8:30-5:00. Assists with food, prescription medications, rent, utilities, eye exams, glasses, and basic dental care. This program has a food and hygiene pantry. Limited assistance for utilities outside of Lubbock County. Rent assistance is only available in Lubbock County.
Read more
---
Mon-Fri 8-5 Closed 12-1. THIS IS NOT AN EMERGENCY ASSISTANCE AGENCY. Rent: assists with partial payment towards the current months rent. We do not assist with deposits or pay any amount in arrears. Utilities: Payment on utility bills will be for the current month only. We do not assist with arrears, re-connection fees or deposits. The utility services must be in service and in the name of someone
Read more
---
Mon-Fri 8-12 & 1-5. Commodities: GESC Provides commodities for Various Counties. Please call or check website for distribution dates and times. Social Services Provide clients with a complete needs assessment, plan of action, information and referrals to
Read more
---
Mon-Fri 8-5. This program allows Family Promise to provide TRIAD assistance in the Lubbock/South Plains Area to Texas military personnel including active duty, National Guard, Reserves and veterans and/or their families who have unmet needs due to death, injury, physical/mental disorders or financial hardship as a result of their service in Iraq or Afghanistan. Eligibility will be determined throu
Read more
---
2002 60Th Street
Lubbock, TX - 79412
(806) 762-4010

Mon-Thur 10-3 & Fri 9-12. Food Pantry & Clothing Closet: Open every Friday from 10-12 School Supply Outreach Each Fall, Call for an Appointment. Utility & Rent Assistance: very limited funding, please call first. Bus Passes - Thurs from 11-3: Available to people who are working or attending school. You must show proof of enrollment or current check stub. Homeless Shelter: Stay one night only durin
Read more
---