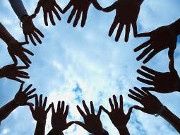 Rent / Mortgage Assistance
Below is the required documentation you will need to bring with you for Rent/Mortgage (Shelter) Assistance. Assistance is provided to residents of Fort Bend County who meet program guidelines. Appointments required at both locations. Fort Bend County does not pay utility deposits, rental deposits or any transferred bill from another address. If approved, only 1 (one) month will be paid. No late fees are paid.
Proof Of Identity
Bring a Social Security Card, Driver License or Photo I.D. for all persons that are sixteen (16) years old or older. Metal Social Security Cards are NOT acceptable.
Proof Of Income
Bring proof of the current income amount for the past month (30 days), for everyone in the household.
Bring last months pay stub if paid once a month, the last two pay stubs if paid twice a month and the last four pay stubs if paid weekly