Boise, Idaho
Rent Assistance
Home
»
Idaho Rent Assistance
» Boise
We have listed all of the rental assistance programs that we have located in Boise, Idaho below.

Many are government and non profit program organizations that help with rent payment subsidies, down payments, bill pay and financial assistance. We also provide detailed information on government low income housing programs such as the rapid re-housing program.

Hopefully they can assist you in your search for help. If you know of any programs in Boise that we do not have listed, please contribute by Adding a New Listing Here.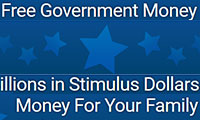 Provides resources on how to find free government money for families. This includes rental and housing assistance programs, utilities assistance, bill pay assistance. ...
Read Full Details
---
Hours of operation: 8:00 am to 5:00 pm MON - FRI Rent and utility assistance for Ada County residents. Will not assist for more than one month s rent within a 12 month period. Must fill out an application and meet all eligibility requirements. Will not provide more than one month s assistance in any 12-month aggregate time period (assistance received by another county in Idaho will count in
Read more
---
1025 S Capitol Blvd
Boise, ID - 83706


SHORT TERM RENT & MERCY ASSISTANT.
Read more
---
PO Box 8223
Boise, ID - 83707


Website
PROVISION OF AFFORDABLE HOUSING PROGRAMS AND NEIGHBORHOOD REVIATALIZATION PROGRAMS
Read more
---
1025 South Capitol Boulevard
Boise, ID - 83706
(208) 3844158 e

Email
Homelessness Prevention and Rapid Re-Housing Program On February 17, 2009, President Obama signed the American Recovery and Reinvestment Act of 2009,which ludes $1.5 billion for a Homelessness Prevention Fund. Funding for this program, called the Homelessness Prevention and Rapid Re-Housing Program (HPRP), is being distributed based on the formula used for the Emergency Shelter Grants (ESG)
Read more
---
P.O. Box 7899
Boise , ID - 83707
(208) 3314724

Email
Homelessness Prevention and Rapid Re-Housing Program On February 17, 2009, President Obama signed the American Recovery and Reinvestment Act of 2009,which ludes $1.5 billion for a Homelessness Prevention Fund. Funding for this program, called the Homelessness Prevention and Rapid Re-Housing Program (HPRP), is being distributed based on the formula used for the Emergency Shelter Grants (ESG)
Read more
---