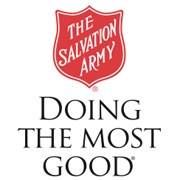 The San Francisco Salvation Army (Corps Community Center), an international movement, is an evangelical part of the universal Christian Church. Its message is based on the Bible. Its ministry is motivated by the love of God.
Its mission is to preach the gospel of Jesus Christ and to meet human needs in His name without discrimination. They help struggling families and individuals avoid falling into the cycle of crisis by supplementing their income with utility, rent and other vital payments.
This assistance often becomes the difference between shelter and eviction, between maintaining honest work and selling drugs or services for money, and between keeping kids in one place and moving them out of their home and onto the streets.