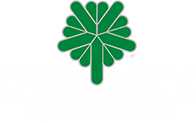 The City of Cedar Rapids Housing Services Office administers the Section 8 Housing Choice Voucher Program, which is federally funded by the U.S. Department of Housing & Urban Development (HUD). This program is designed to accommodate very low-income families and individuals with rent assistance for decent, safe, and sanitary housing provided by private owners and rental agents.
The Housing Services Office serves as the recognized public housing authority (PHA) for the Cedar Rapids/Marion area, Linn and Benton counties. Voucher holders may seek available housing within this area. Housing Assistance can also be transferred to other locations in the continental United States for eligible families.
The City of Cedar Rapids administers the Housing Choice Voucher Program and the functions and responsibilities of the PHA through the HCV Administrative Plan. The purpose of the administrative plan is to establish policies for carrying out the program in a manner consistent with HUD requirements and local goals and objectives.
Office Hours: 8:00 AM to 5:00 PM M-F