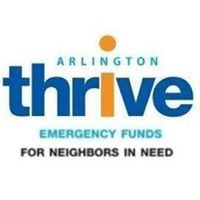 Arlington Thrive Org offers Daily Emergency Fund that provides same-day, one-time emergency assistance to Arlington residents who find themselves in a financial crisis.
The program pays:
Rent
Utility bills
Medical
Dental bills
Prescriptions
Transportation
Some work-related expenses
Every weekday except holidays, a volunteer takes calls from social workers who request assistance for their clients. The volunteer approves requests by following Arlington Thrive program criteria.