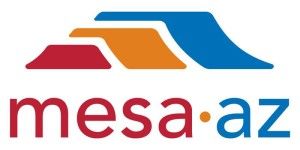 The Neighborhood Outreach Office strives to provide a quick response and collaborative problem solving to Mesa residents concerned with neighborhood safety, appearance, and cohesiveness. They build community and maintain quality neighborhoods through a range of programs, education, resources, one-on-one assistance, volunteerism, and outreach.
They support neighborhood efforts that build healthy, lasting connections among neighbors because we believe that great neighborhoods start with knowing your neighbors. Knowing your neighbors well enough to talk with them is the first and most fundamental step to creating a friendly, safe and welcoming community.
Programs:
* Abandoned Bicycle Program
* Alley Gating
* Building Strong Neighborhoods
* Neighborhood Contacts Records Request
* Love your Block Program
* Love Your Neighborhood
* Neighbors Helping Neighbors Program
* Neighborhood Organization & Meeting Facilitation
* Neighborhood Registration Program
* Roof Rats
* Tool Lending Program
* Volunteer with Neighborhood Outreach
Building Strong Neighborhoods:
Established in 2006 the Building Strong Neighborhoods (BSN) Initiative is a comprehensive neighborhood program led by the Neighborhood Outreach Office and the community to preserve and strengthen Mesa's neighborhoods.
The BSN Initiative addresses the unique needs and diverse issues in a wide variety of neighborhoods throughout the city. Through the BSN Initiative, residents assist in identifying and prioritizing neighborhood concerns while working with a variety of city departments to address these issues. During the four-week BSN Initiative, residents and businesses are provided with education, training and access to existing resources to address neighborhood issues. Neighborhood Action Teams are formed to create solutions to concerns identified by the neighborhood. Our objective is to provide meaningful and positive change in neighborhoods and for residents become better organized and engaged in their community.
Love Your Neighborhood:
The goal of Love Your Neighborhood is for residents and business leaders to be engaged, informed, and take pride in their properties and their community.
The program is dedicated to bringing resources, education, and community projects to neighborhoods, such as:
* City resources such as Clean Sweep dumpsters, graffiti removal, Neighborhood Watch, tool lending, paint reuse programs, and more.
* Educational classes, resources, and workshops for maintaining your home and your neighborhood.
* Interior and exterior improvements to properties that may qualify. Examples include landscaping cleanups, exterior house paintings, window and/or roof replacements, and A/C improvements.