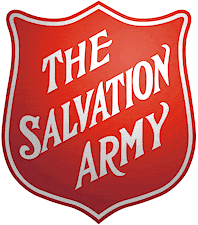 The Salvation Army helps bind the wounds of modern day life. None of us are exempt from the trials and tribulations of life. Homelessness does not discriminate. Their hope is that every life that they touch here at the Salvation Army's Marshall House is in some way made better through their services, kindness and care. Marshall House programs offer far more than just meals, clothing and place to sleep. Services are holistic and include prevention and response to issues surrounding homelessness and poverty.
Homelessness Prevention Program:
Operating since 1996, the Homeless Prevention Program provides intensive case management services and limited financial assistance to those at risk of homelessness, with the goal of stabilizing housing and developing greater powers of self-sufficiency and self determination. In 2013, the Homeless Prevention Program provided case management services to stabilize 307 households who were at risk of homelessness. Financial assistance grants were given to 169 of these households for back rent, security deposits, and utility bills to enable households to either move or to maintain stable housing.
Rapid Re-Housing Program:
The Housing 1st Program, which opened in 2003, has since transitioned to a Rapid Re-Housing Program. It provides intensive supportive services, including short and medium-term rental subsidies, to families who are homeless so that they may quickly transition into permanent housing. This programs serves approximately 30 families each year.