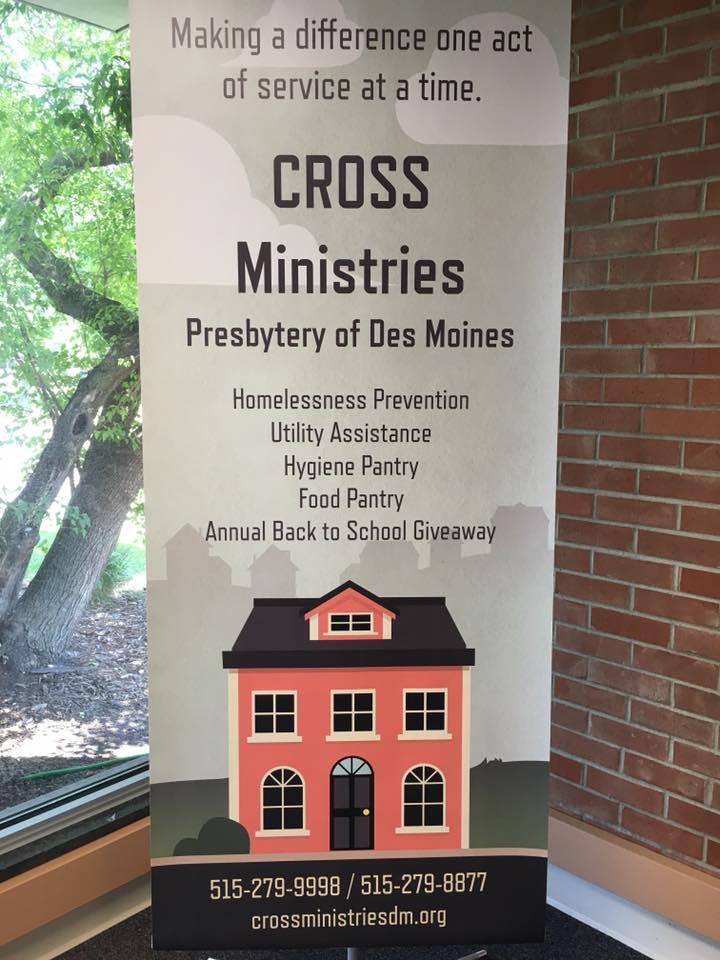 CROSS Ministries is a non profit homelessness prevention agency with the Presbytery of Des Moines. Since their creation in the mid 1970s, they have grown exponentially to offer services to thousands of community members each year.
They provide direct emergency financial assistance and toward housing and utility bills, food, and personal hygiene products to low and no income households. If you or someone you know needs help in the following areas, come visit them:
Rent,deposit, or mortgage
Electric,gas, water
Personal hygiene products, cleaning supplies, laundry vouchers, bus tokens
Food assistance
School supplies
Mission Statement: To provide financial assistance and other basic survival needs to people in crisis. To advocate for changing social, economic and political systems which perpetuate poverty and oppression. To create a vision of justice and provide educational opportunities to churches, organizations, and the community concerning the plight of the poor.