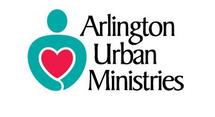 Arlington Urban Ministries (AUM) Thriving Families Program intervenes when clients are faced with imminent eviction, offering 3-6 months of case management, rental assistance and financial literacy to selected families committed to achieving sustained financial and housing stability.
Also, AUM assists clients experiencing a short-term crisis, a situation that came about unexpectedly. The crisis created an immediate need and was not caused by the unreasonable conduct of the individual or unemployment longer than six months.
Their assistance is not a wage replacement or an entitlement program, but short-term emergency support for a crisis.